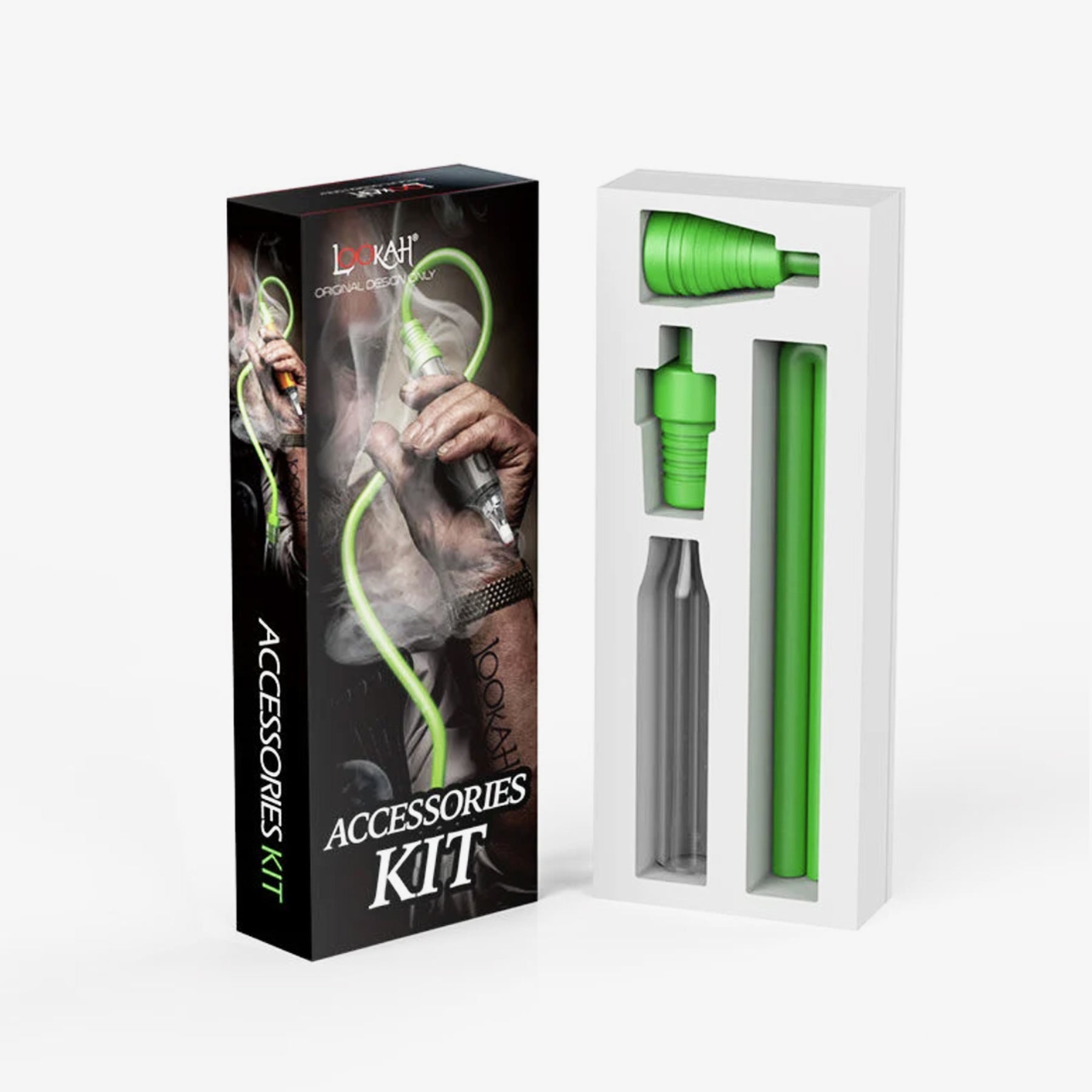 Lookah Seahorse Adaptor Kit
This accessories kit includes everything you'll need to connect your Seahorse Pro dab pen to a water pipe.  The 14/18mm adapter will fit almost any bong or dab rig. With the 24cm connection hose, you'll have ample room to work with. The tip adapter slides over the mouthpiece of your Seahorse pro, and just in case you need an extra one of those, this kit comes with an extra glass mouthpiece. 
Kit comes with:
1 Adapter 14/18mm 
1 Tip Adapter
1 Connection Hose (approx 24cm)
1 Glass Tube Seahorse Pro Mouthpiece.