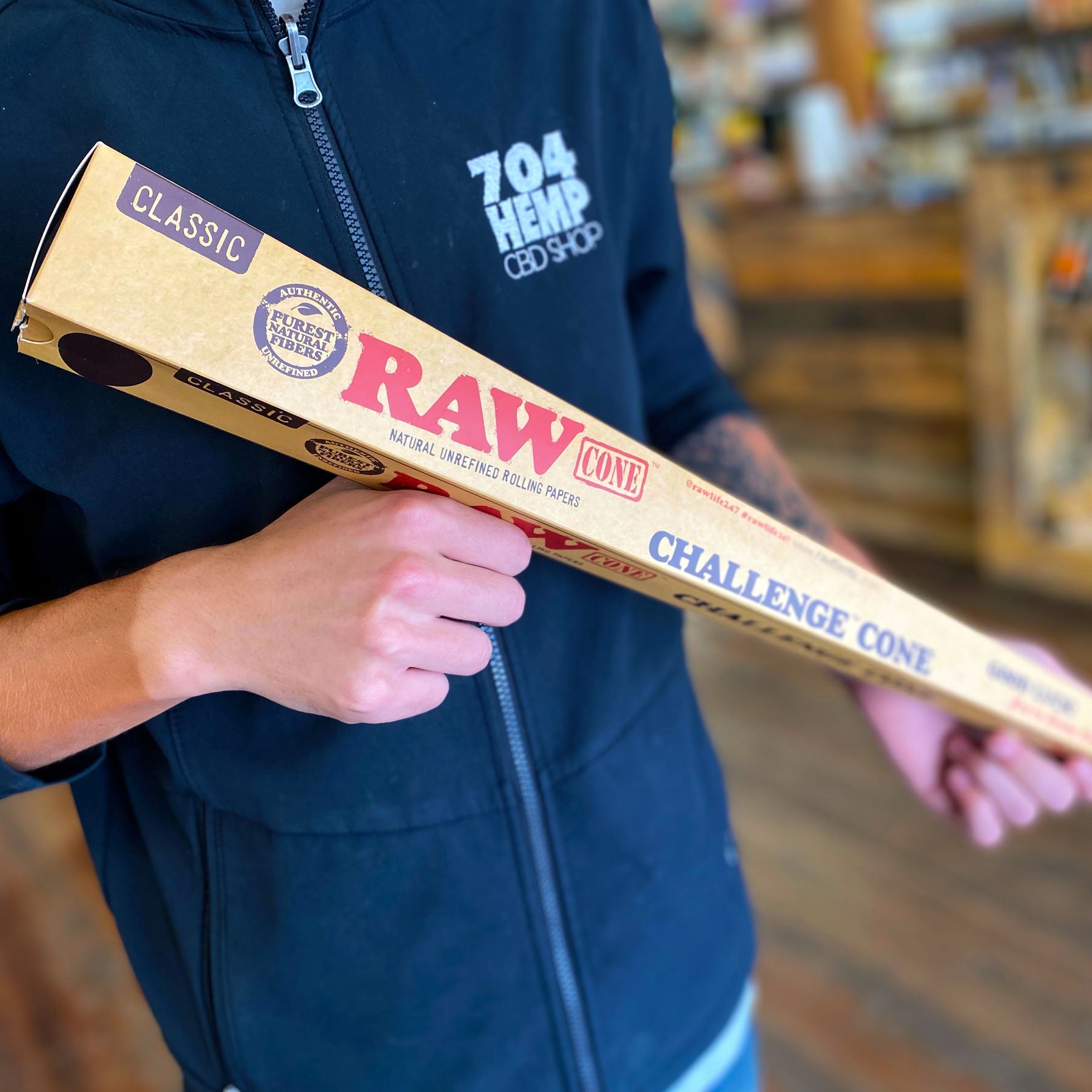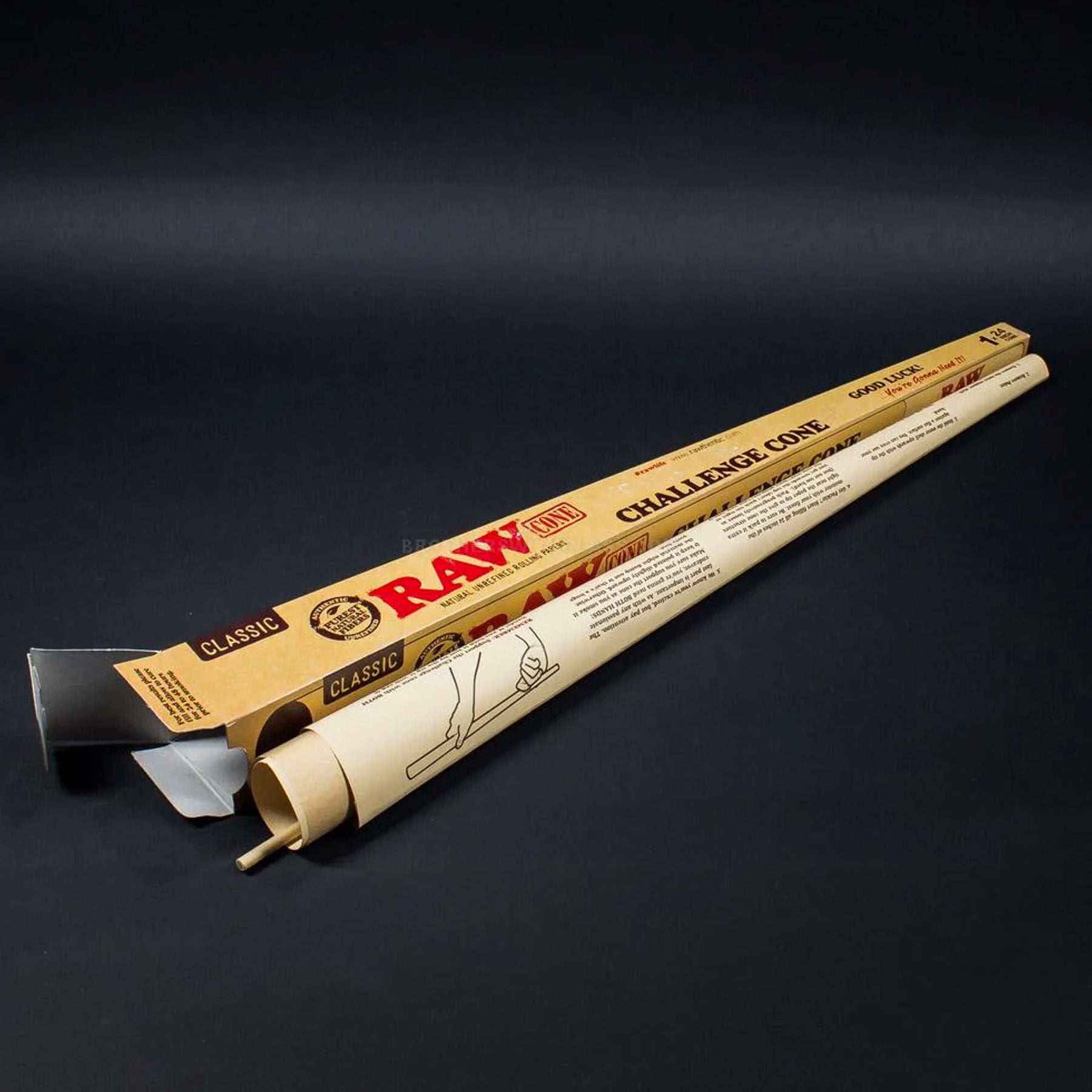 24" Challenger Cone - RAW
This perfect pre-rolled cone is truly gigantic. With this thing, you and your friends will put Cheech and Chong to shame. It fits roughly 50-60g of pure herb and will smoke out 20 to 30 people.

The Challenge cone will guarantee the success of any party and makes the most epic stoner selfies… Are you up for the Challenge? RAW produces only the purest natural, high quality, unbleached papers out of plant fibers on the market.

All RAW rolling papers come with a natural gum-line for sticking.

Every paper is individually steam watermarked with the RAW criss-cross imprint, designed to create a smooth and even burning experience.
The Biggest Joint You Will Ever Smoke
24" long
150mm filter tip