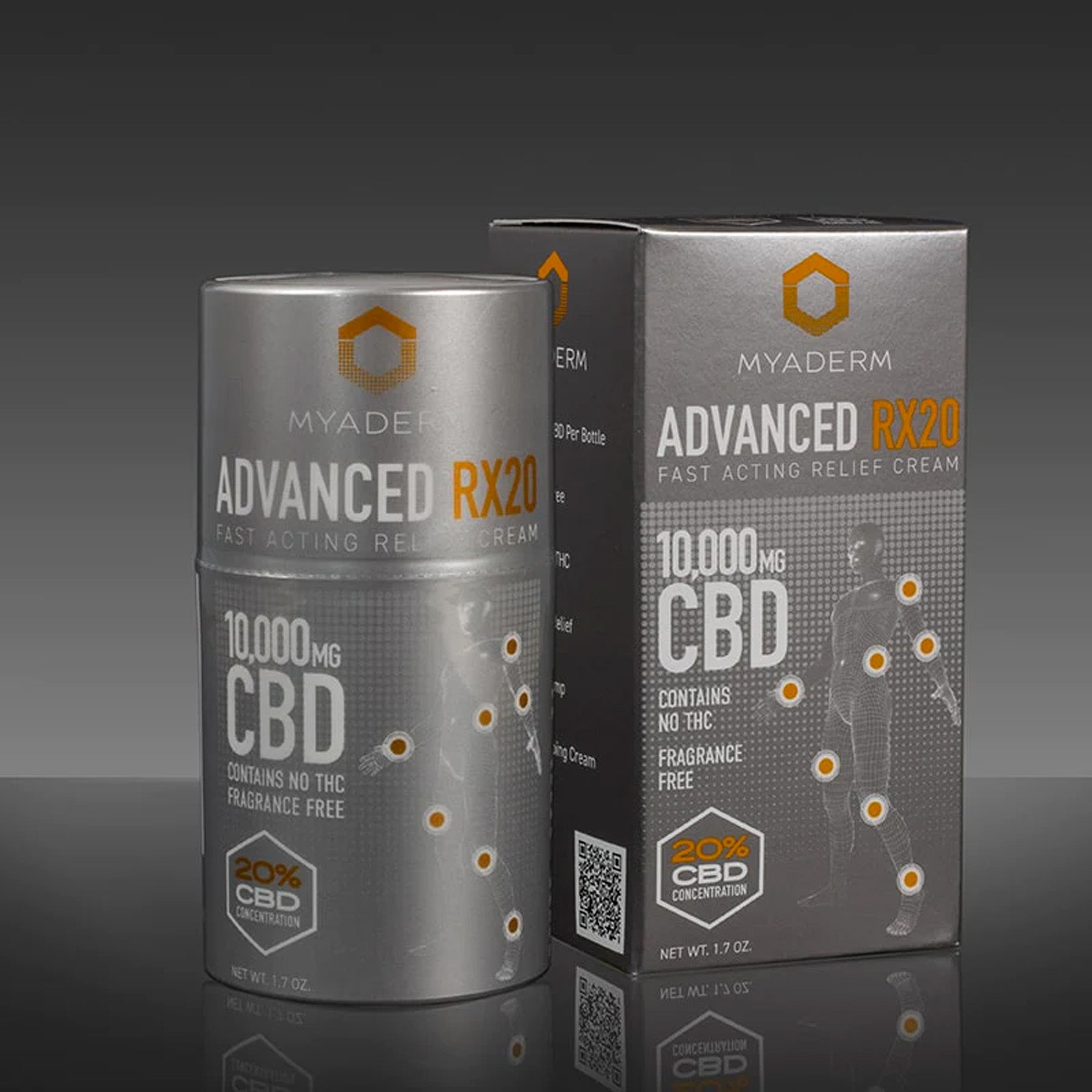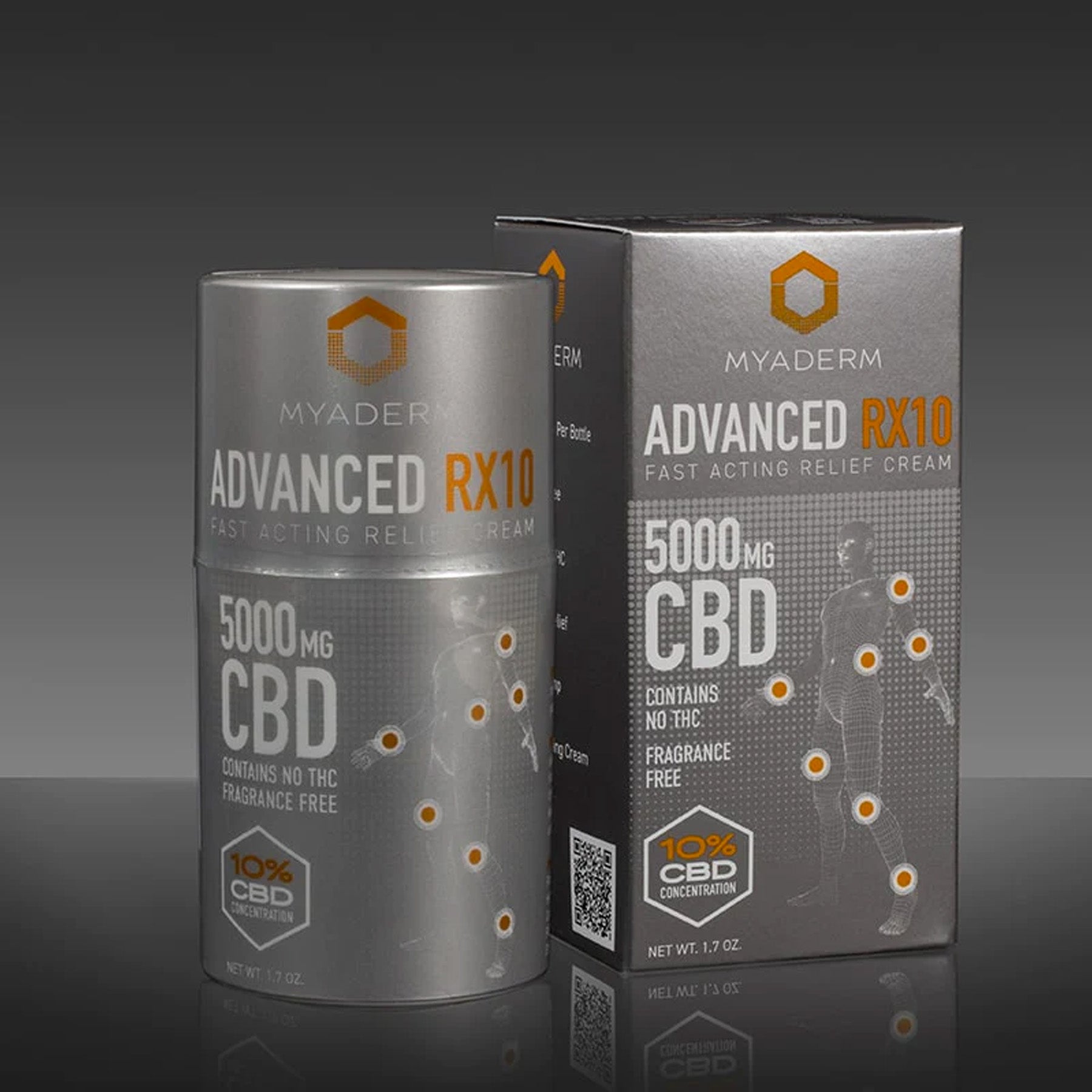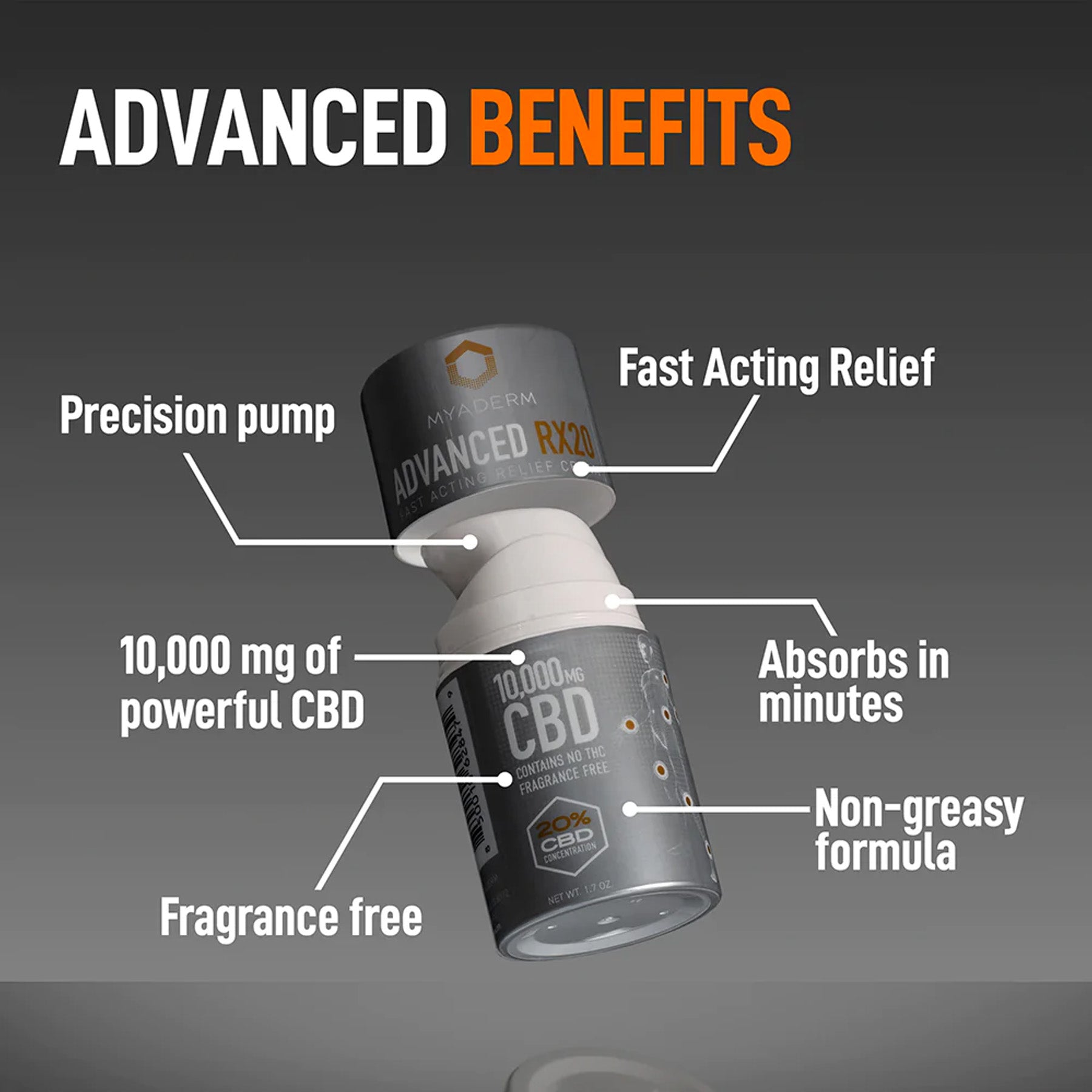 CBD Advanced RX Fast Acting Relief Cream - 10000mg - Mayaderm
Get fast acting relief now with the highest concentration of CBD on the planet in our Advanced RX cream! Apply Advanced RX directly to the affected area. The CBD absorbs in seconds, begins working in minutes and provides hours of relief. Try these fragrance free, powerful creams and get the relief you need to feel your absolute best. 

Advanced RX10 is a 10% CBD cream with 5,000 mg of CBD per bottle. 
Advanced RX20 is a 20% CBD cream with 10,000 mg of CBD per bottle.
Both Advanced RX10 and Advanced RX20 are fragrance free.
Highest concentration of CBD on the market
Most powerful, longest lasting pain relief available
Innovative, water based formula for superior CBD absorption that is non-greasy
Transdermal delivery for deep, targeted relief
Fragrance free
No THC