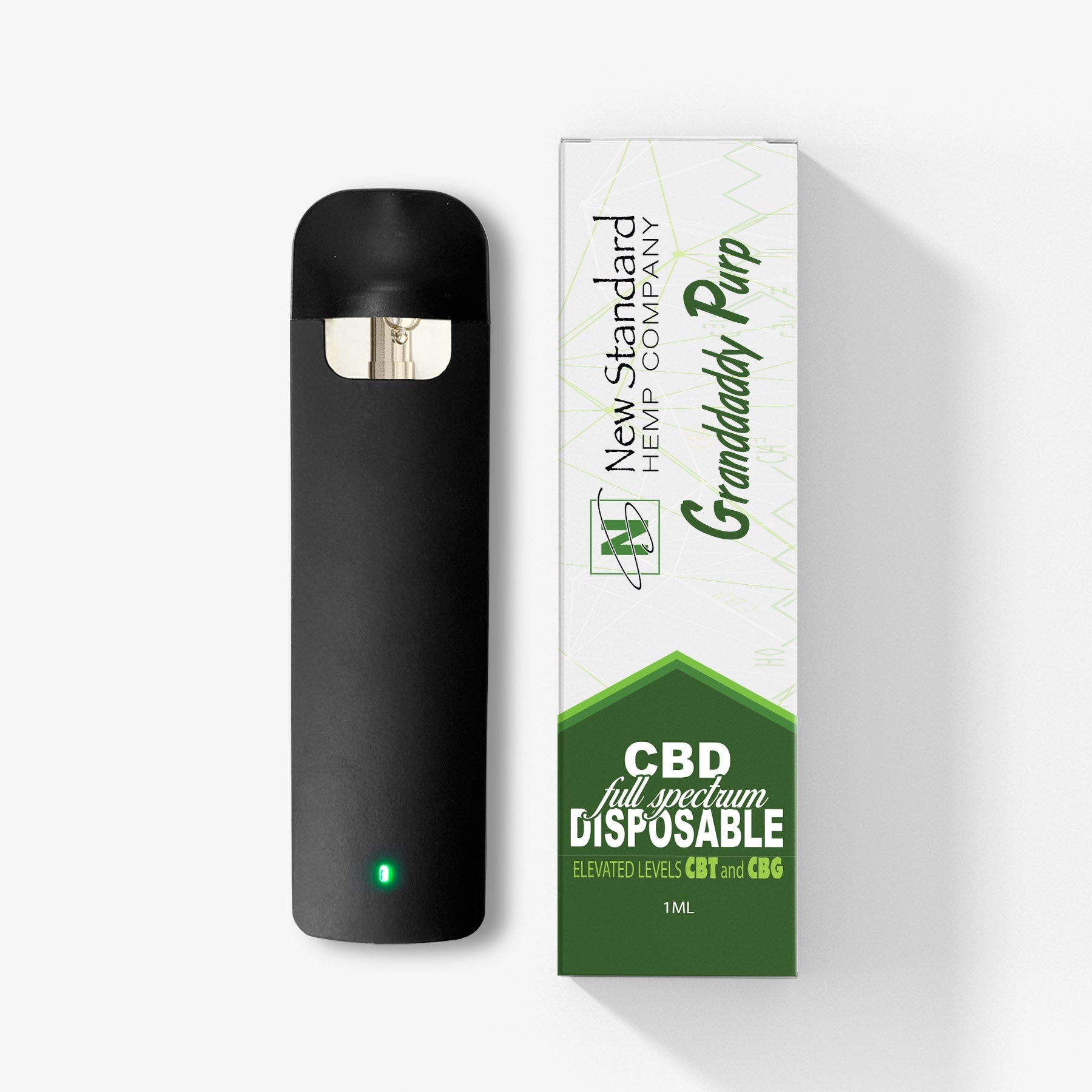 CBD Disposable - Grandaddy Purp - New Standard Hemp
New Standard Hemp's CBD disposable vape is the perfect addition to your daily CBD needs. Each disposable comes with 1g of our proprietary CBD distillate that is loaded with elevated levels of CBG and CBT and other potent minor cannabinoids.
Grandaddy Purp's potent effects are clearly detectable in both mind and body, delivering a fusion of cerebral euphoria and physical relaxation. While your thoughts may float in a dreamy buzz, your body is more likely to find itself fixed in one spot for the duration of Grandaddy Purp's effects. It's typically pulled off the shelf for consumers looking to combat pain, stress, insomnia, appetite loss, and muscle spasms.
1000mg Full Spectrum CBD

Rechargeable

3 pre heat levels (low, medium, high)

Elevated levels of CBG & CBT

1g Disposable