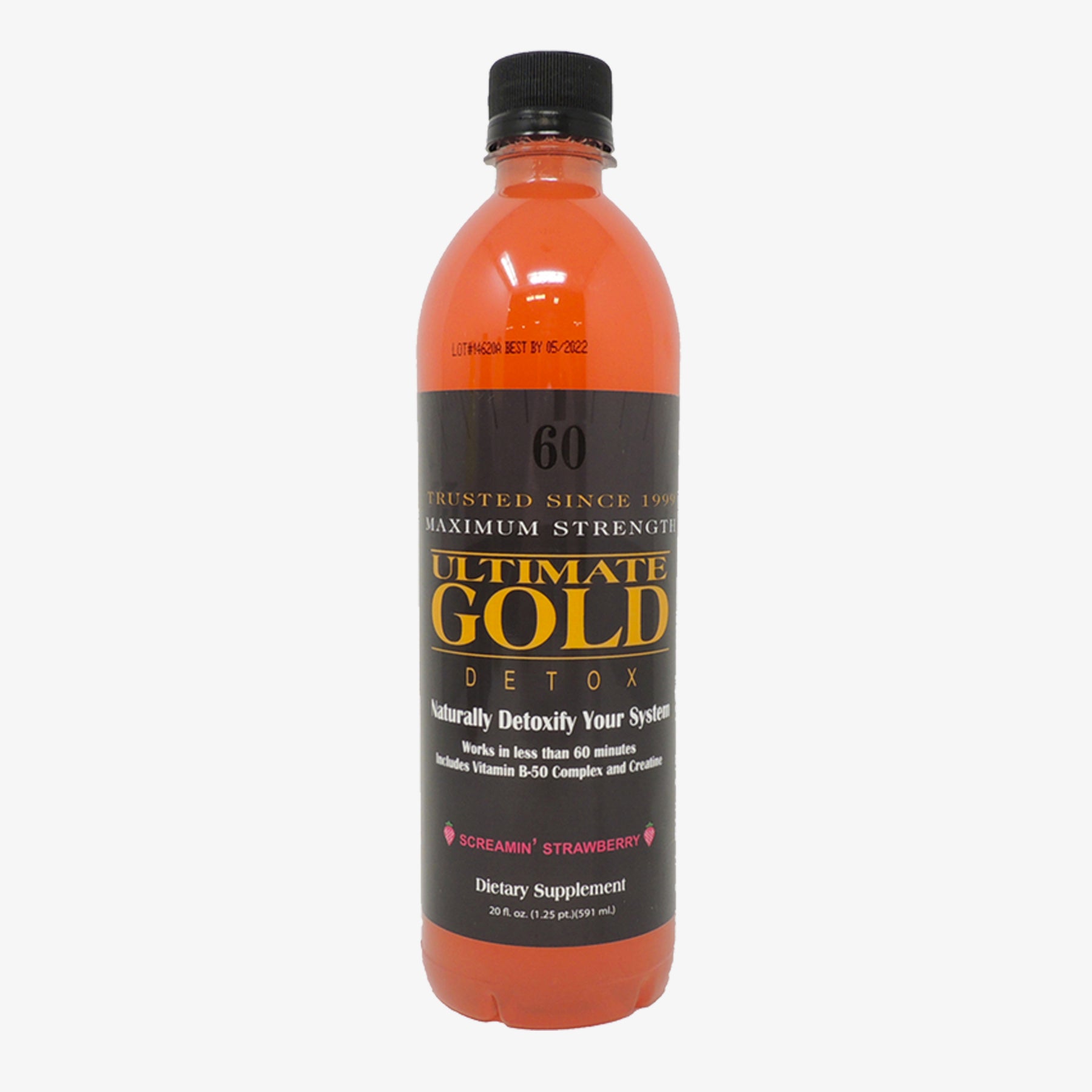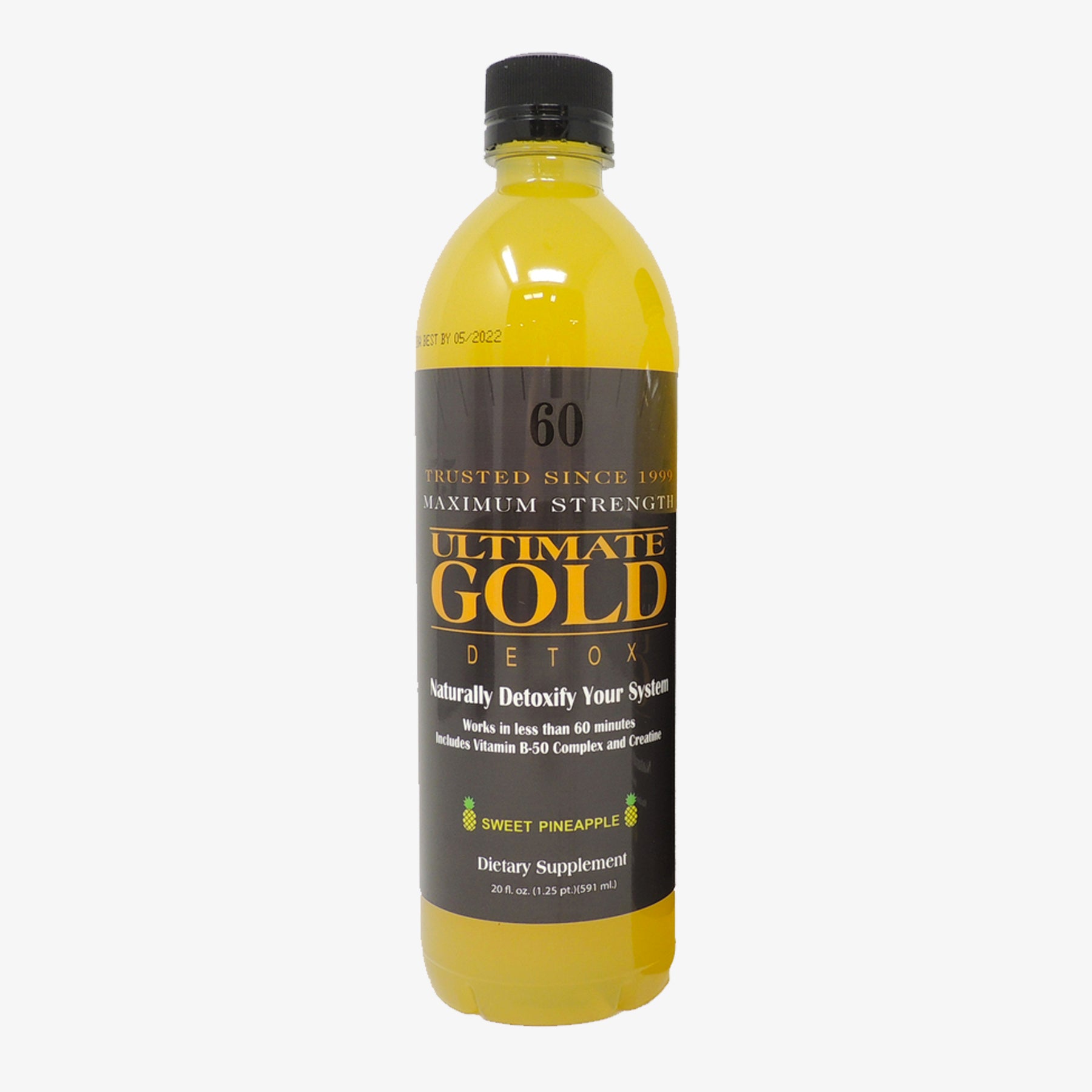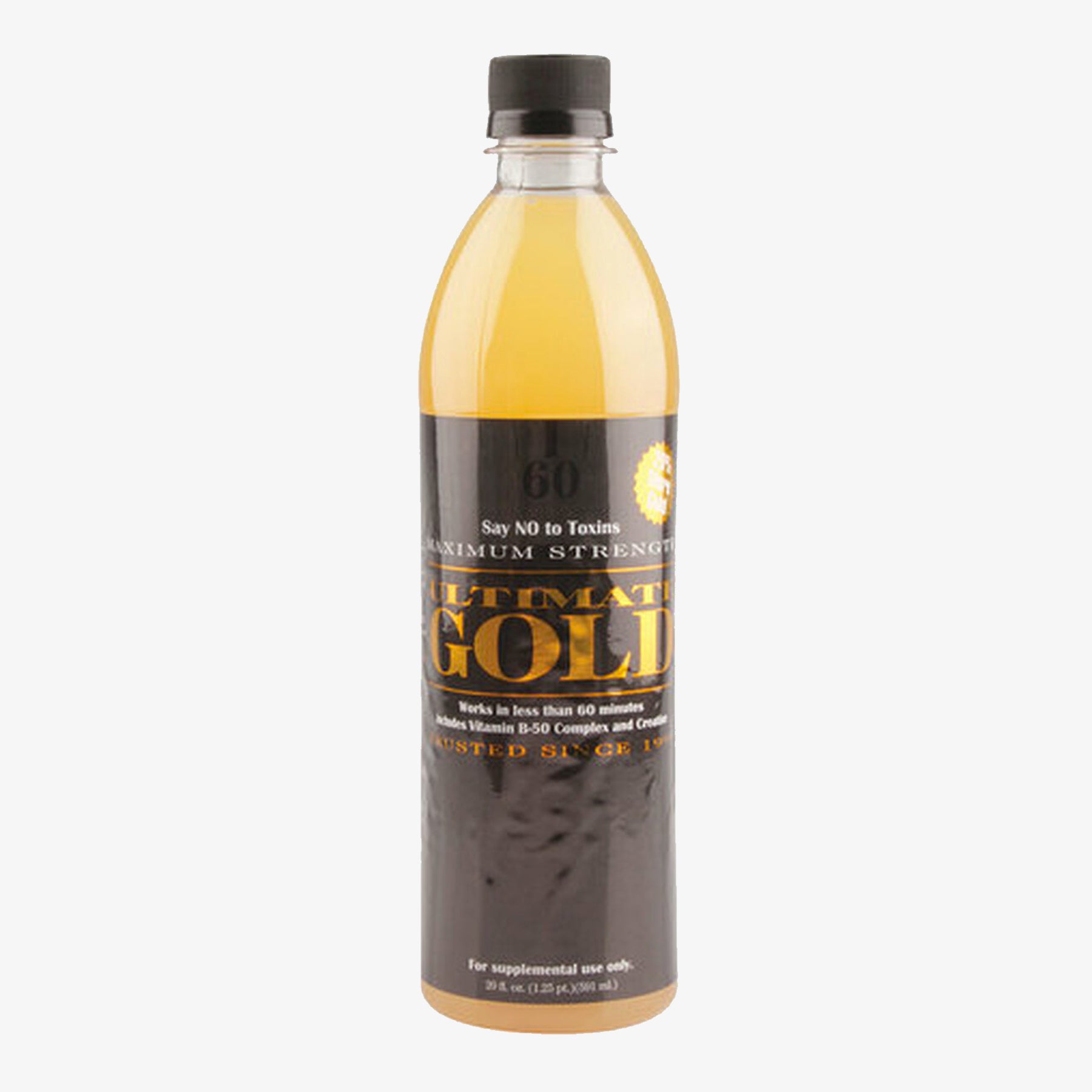 20oz Detox Drink - Screamin' Strawberry - Ultimate Gold
Ultimate Gold Detox Drink detoxifies your system naturally and gets to work in just 60 minutes or less after drinking it. This popular & well-trusted detox drink is made with all-natural ingredients including essential minerals, vitamin B-50 complex, and creatine. 
This 20-ounce bottle of Ultimate Gold Detox is available in several great flavors including Original, Grape, Strawberry, and Pineapple. This 20-ounce size has 20% more detoxification power, making it ideal for people weighing more than 200 pounds. To ensure there's a flavor option you like, Ultimate Gold Detox comes in four delicious flavors.
To cleanse your body of unwanted toxins with Ultimate Gold, drink a 20-ounce glass of water one hour before taking Ultimate Gold. Then drink the entire 20-ounce bottle of Ultimate Gold. Wait 15 minutes and fill the empty bottle with water and drink it all. You should then urinate 2-3 times in the first hour. Within 60 minutes of finishing the routine, your system should be free of toxins.