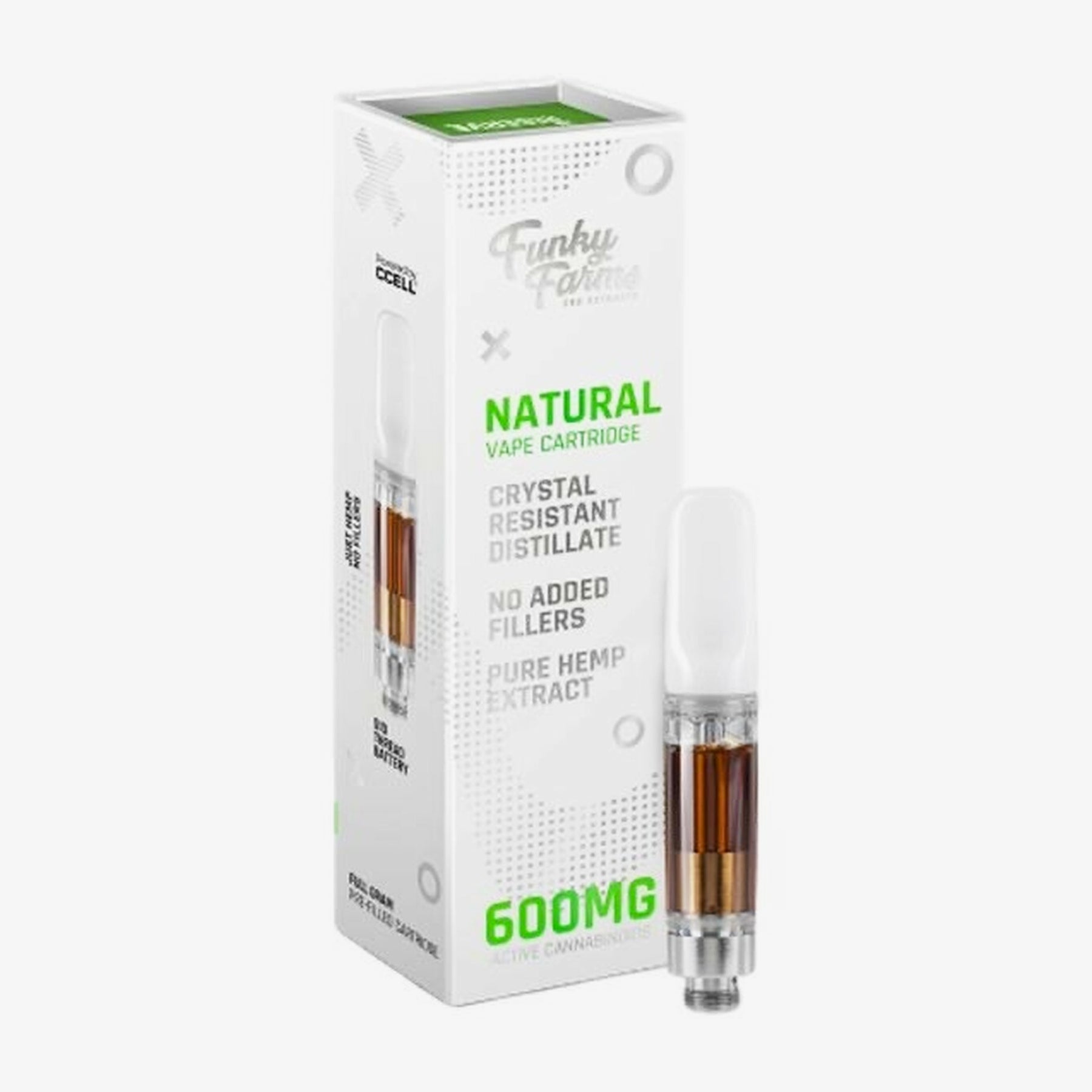 Funky Farms CBD Cartridge - CRD - Natural - 600mg
Funky Farms' Reserve LineNatural CRD 600mg cartridge is a pure blend of earthy hemp distillate and potent hemp terpenes for a warm, herbal aroma and a calm, focused feeling. The Natural CRD 600mg cartridge is pure, unadulterated hemp greatness. 
Enjoy the benefits of hemp and CBD offered by the best natural vape extract in the industry. Funky Farms' Reserve Line Natural CRD Vape Cartridge delivers 600mg of pure hemp goodness in high quality and well-designed cartridges made to improve your vaping experience.
The Natural terpenes deliver a flavor much sought after in the cannabis industry, giving the CBD extract in the cartridge an authentic cannabis feel in experience and benefits.