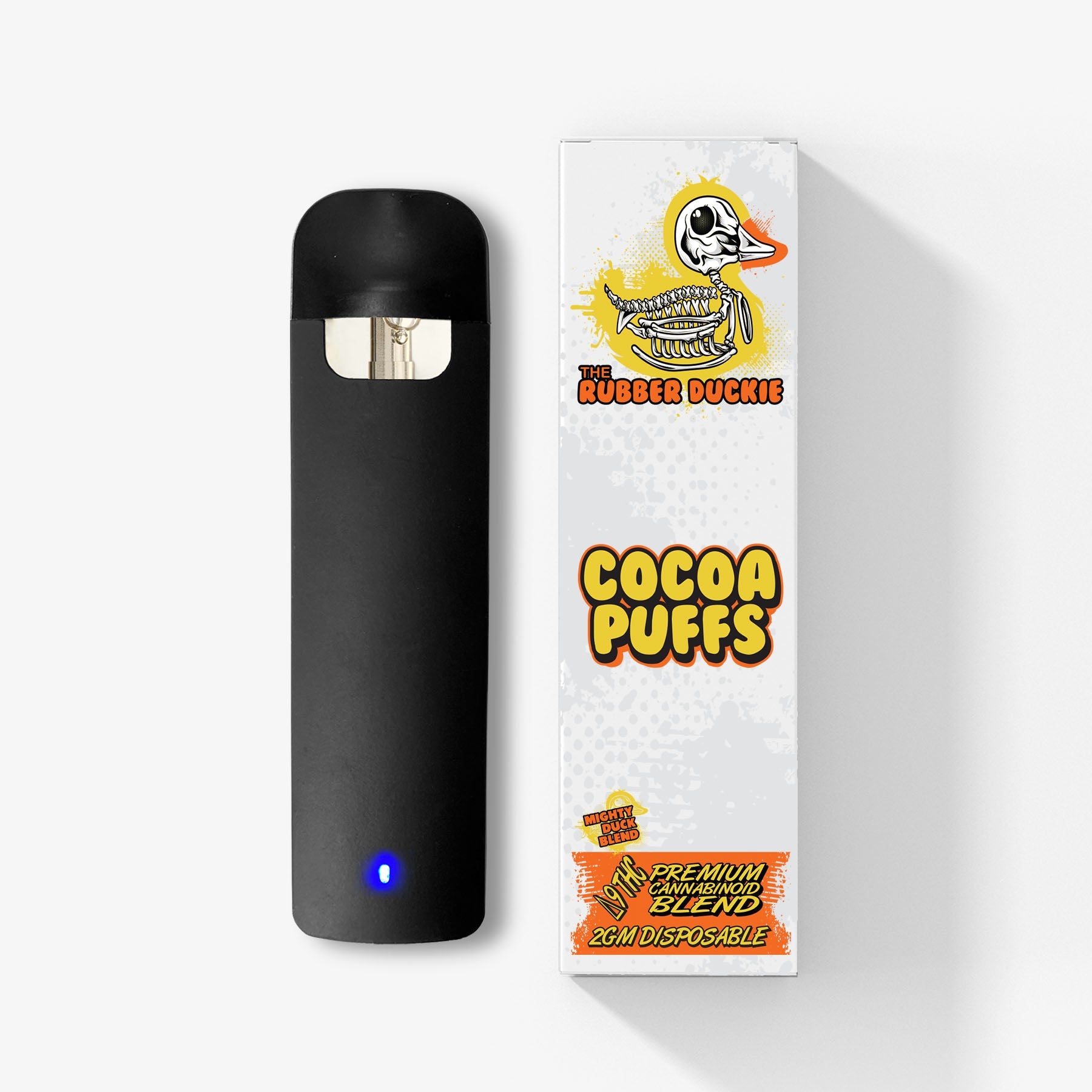 Delta 9 THC Disposable - 2g - Cocoa Puffs - Rubber Duckie
Rubber Duckie Delta 9 THC blended disposables bring the best of all worlds into one potent 2g disposable. We've balanced our D9 with the perfect blend and meticulously crafted terpene profiles to create the ideal mix of cannabinoids. If you're seeking a true entourage effect, look no further.
Cocoa Puffs has simply furthered Chocolate Trip and Chocolate Thai's sweet chocolate, cocoa, vanilla, candy, and coffee taste and aroma. In just a few puffs, you will experience the sweet euphoric and relaxing sensation. It is highly recommended for people experiencing chronic fatigue, anxiety, depression, chronic stress, and PTSD. It greatly aids in stabilizing and uplifting the mood.
Delta 9 THC Blend
Hybrid
2g disposable
3 preheat (low, medium, high)
Rechargeable
Psychotropic Effects