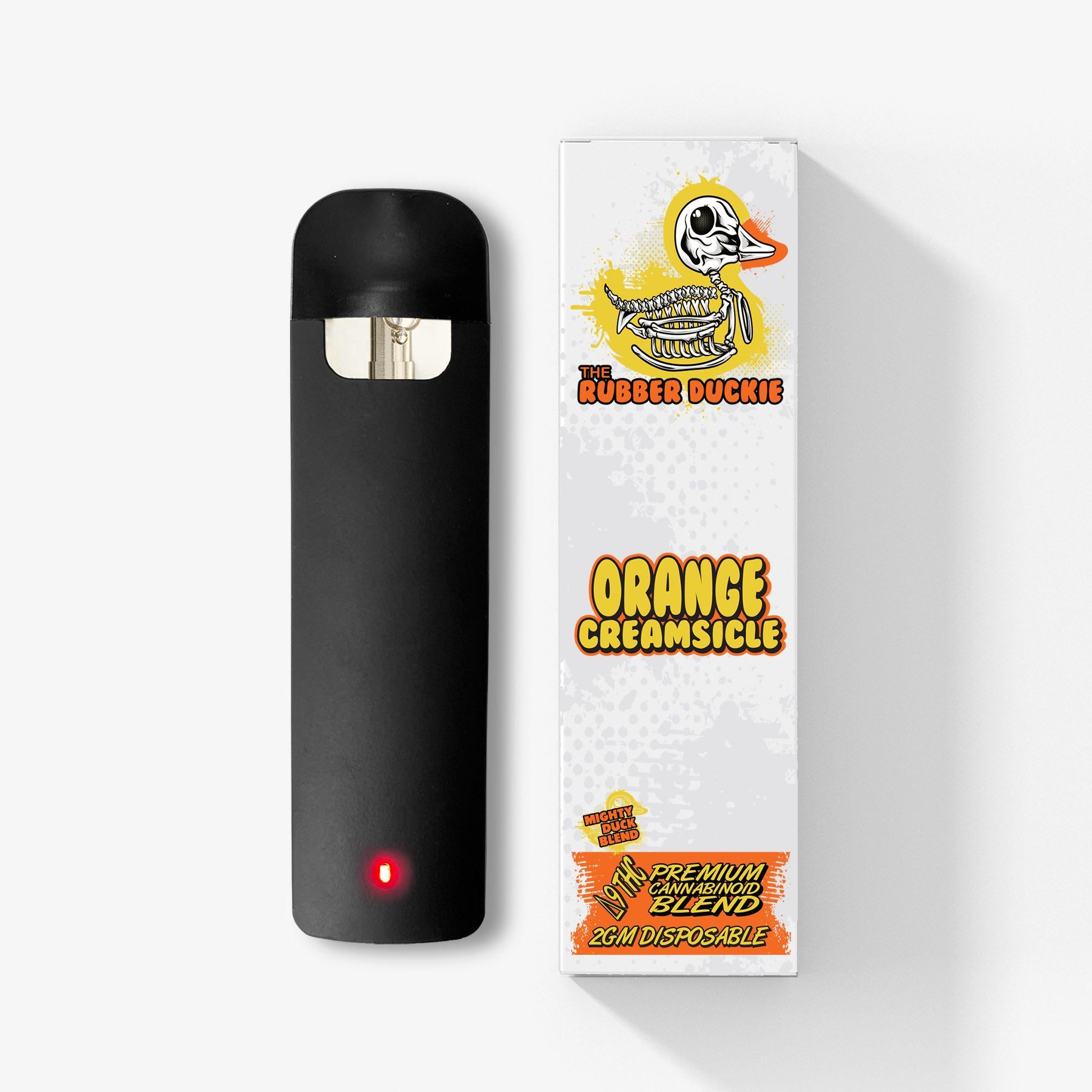 Delta 9 THC Disposable - 2g - Orange Creamsicle - Rubber Duckie
Rubber Duckie Delta 9 THC blended disposables bring the best of all worlds into one potent 2g disposable. We've balanced our D9 with the perfect blend and meticulously crafted terpene profiles to create the ideal mix of cannabinoids. If you're seeking a true entourage effect, look no further.
Orange Creamsicle is a Indica / hybrid made by crossing Orange Crush with Juicy Fruit. This strain produces happy and uplifting effects that help clear your mind. With a THC content of 19%, this pungent strain has a loud citrus flavor and aroma. According to growers, Orange Creamsicle is a heavy producer that has an average flowering time of 9 weeks. Orange Creamsicle buds feature stunning foliage of orange and white with a thick coating of resin.

Delta 9 THC Blend
Indica

2g disposable
3 preheat (low, medium, high)
Rechargeable
Psychotropic Effects