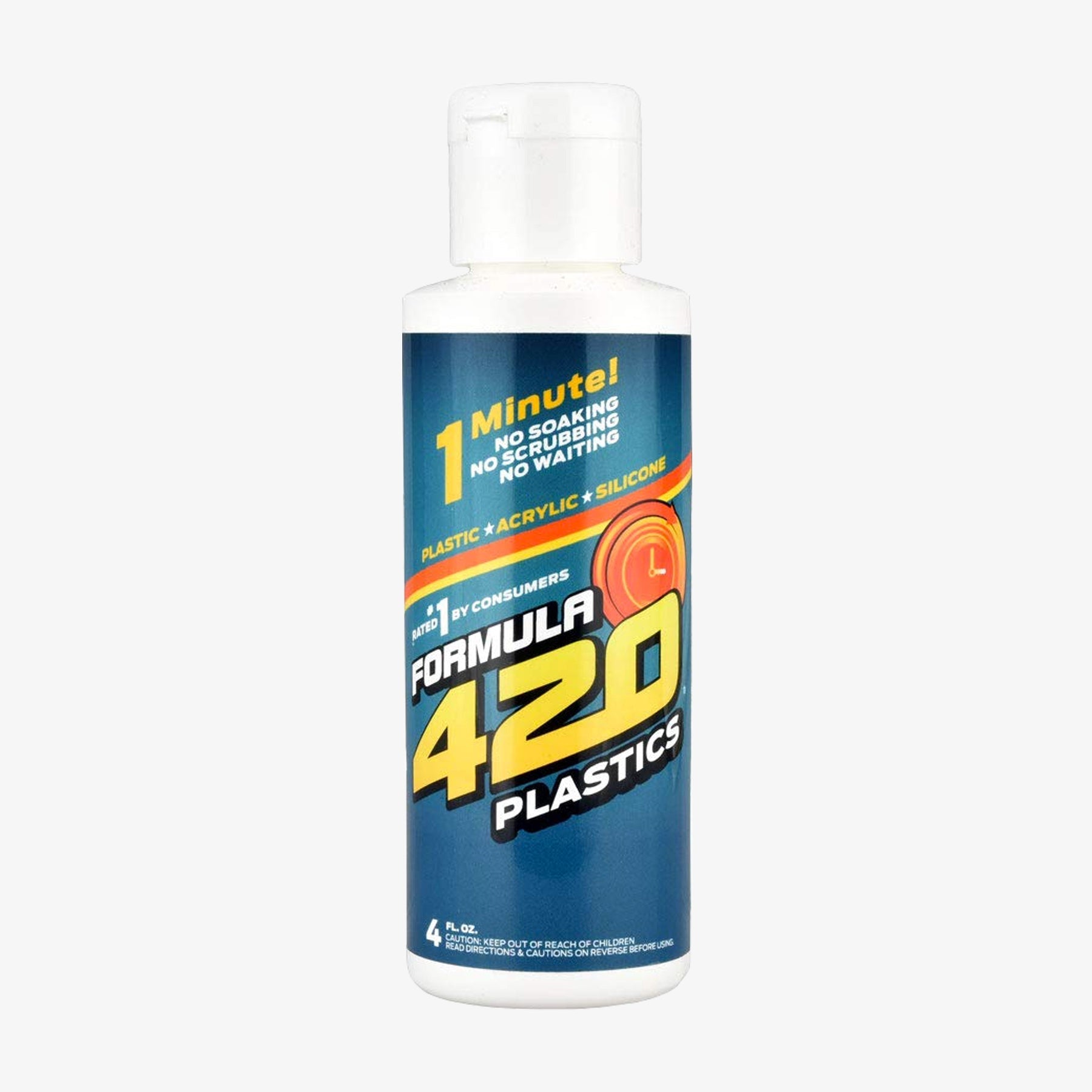 Formula 420 Plastic & Acrylic Cleaner - 4oz
Have a lot of plastic and acrylic pieces? Standard cleaners may damage them, as they are not designed for porous materials.
This redesigned Formula 420 cleaning solution offers the same speed and efficiency of their bestselling original but is specifically designed for plastic and acrylic.  Made with non-toxic and biodegradable ingredients, it will leave your pieces squeaky clean without any damage. 
Made with the patented AbrasivAction technology, the Formula 420 Plastic & Acrylic cleaner eliminates dirt and buildup within 1 minute, with no soaking or scrubbing required. This 4oz bottle is perfect for traveling or trying out the product.