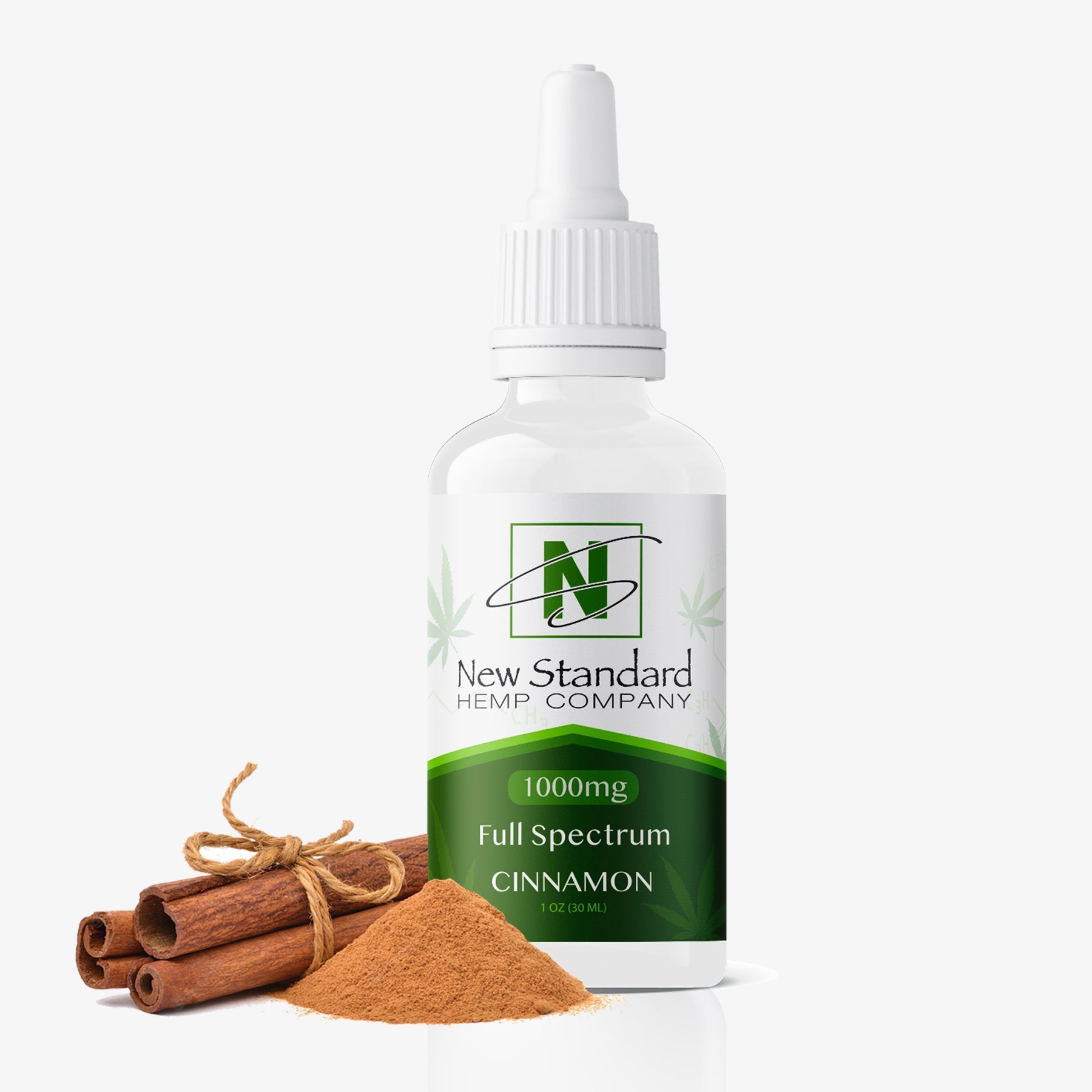 Full Spectrum CBD Tincture - 1000/1500mg Cinnamon - New Standard Hemp
New Standard Hemp 1000/1500mg Full Spectrum CBD Tincture is highly potent because the minor cannabinoids are added back for maximum benefits. If you are looking for the "Entourage Effect", this Full Spectrum CBD Tincture is for you.
This full-spectrum CBD product contains multiple cannabis plant extracts, including essential oils, terpenes, and other cannabinoids, such as cannabinol. Full-spectrum CBD products may also contain up to 0.3% of tetrahydrocannabinol (THC), the cannabinoid in the cannabis plant that produces the 'high' feeling in people.

NOTE: THIS PRODUCT IS NOT FOR USE IN VAPE!