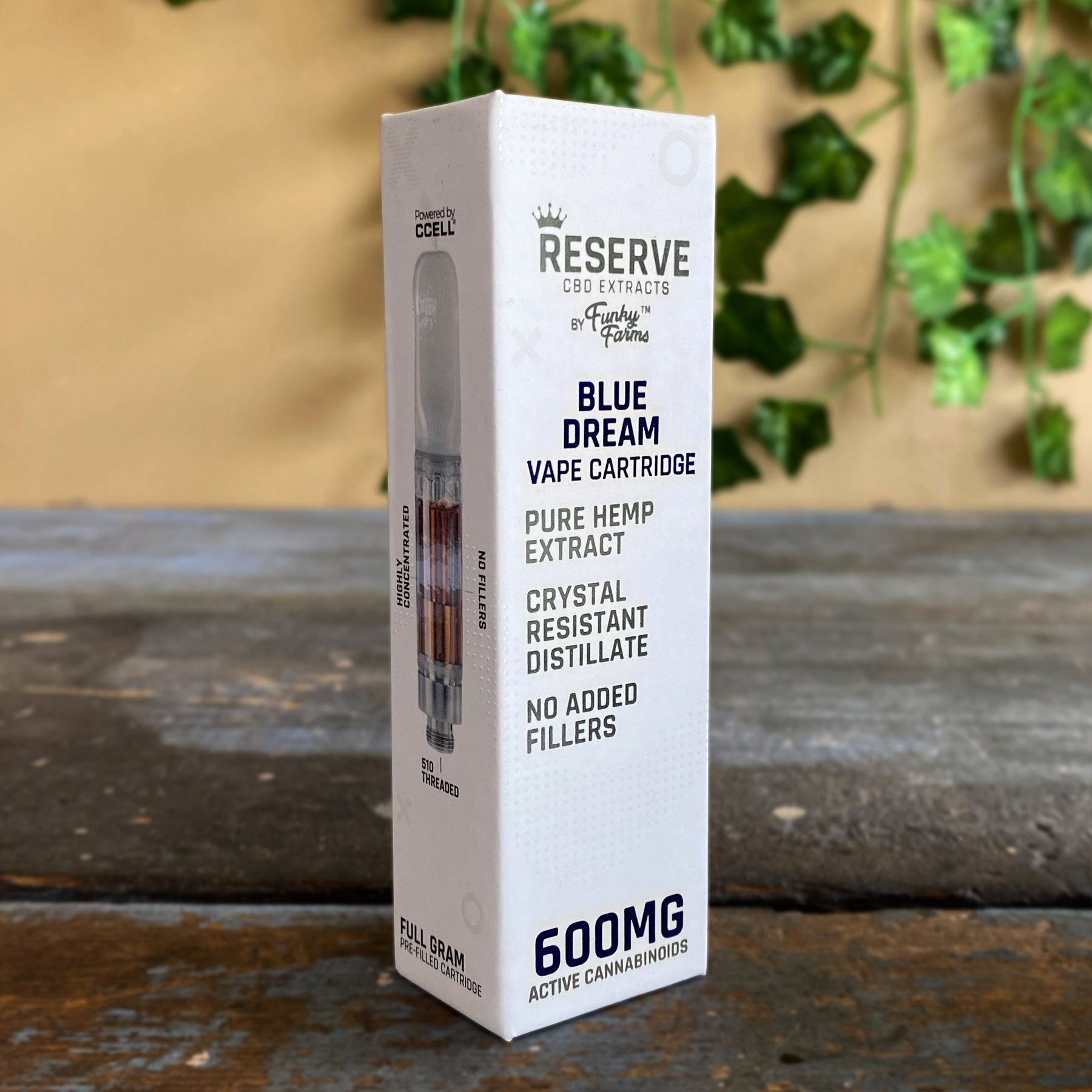 Funky Farms CBD Cartridge - CRD - Blue Dream - 600mg
The CLEANEST FUNK on the market! Funky Farms' Reserve Line Blue Dream 600mg Cartridge is the best natural CBD vape extract in the industry.
Made with PREMIUM Crystal Resistant Distillate (CRD) so all you have to do is ENJOY! Funky Farms Reserve Line brings you All FUNK, No Junk - hemp and terpenes only - in a CBD vape extract with an incredibly high minor cannabinoid content.
Blue Dream CRD profile leads with a rich earthy aroma and a sweet berry undercurrent, creating a robust daytime blend that delivers a soothing, creative lift but without a resting effect. Compatible with any 510-thread cartridge battery. The Broad Spectrum Distillate comes from a US-grown farm and lab.