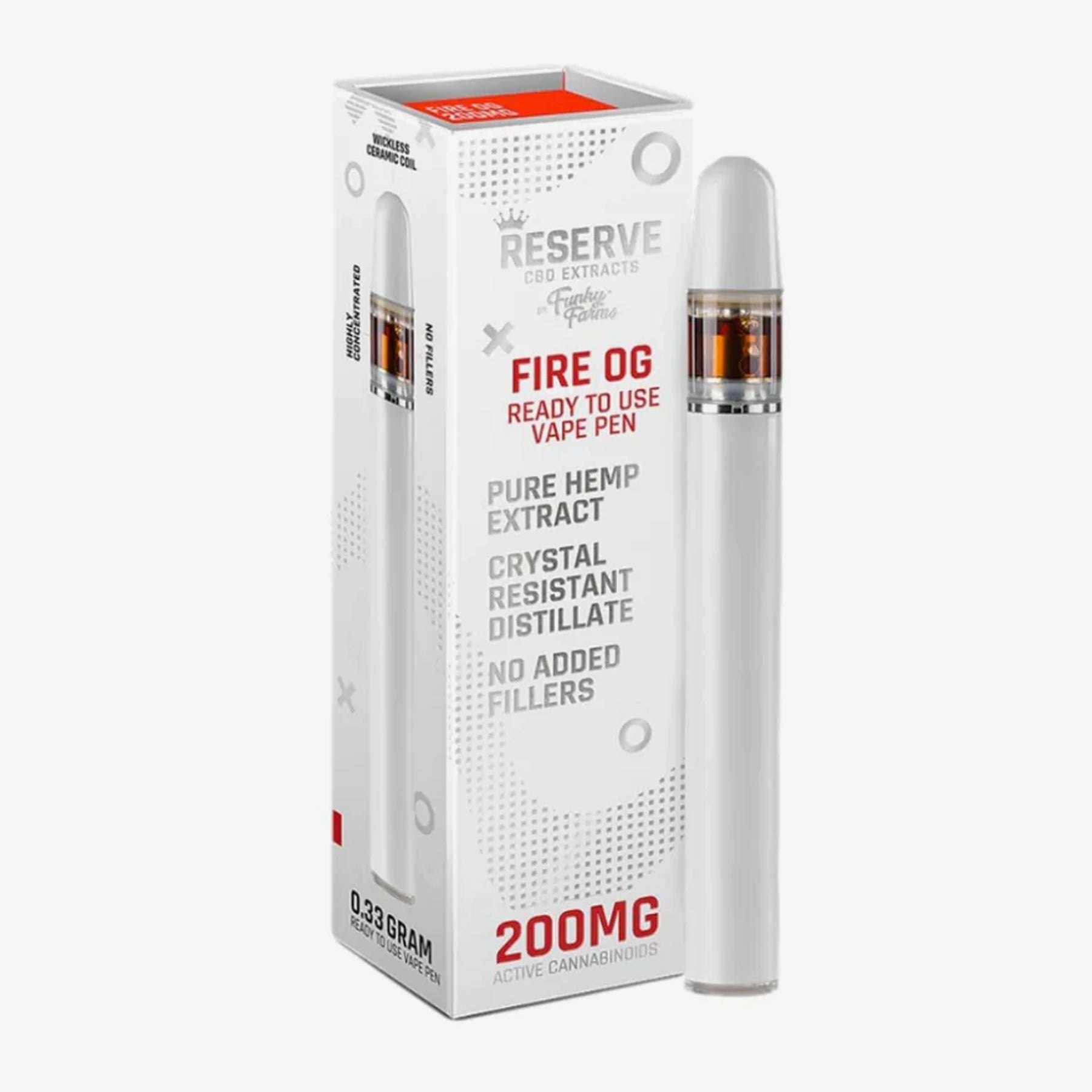 Funky Farms CBD Disposable Vape Pen - Fire OG
Funky Farms Fire OG profile is a perfect combination of hemp notes and aromas – it's earthy and piney, with pungent notes of lemon and citrus. Fire OG may start out uplifting - making you feel fired up to take on the day, and then, may ease you into a serene state of calm. Fire OG is full of fresh citrus fruits and an earthy wholeness which makes it as relaxing for the senses, as a day spent soaking up the sunshine.
Funky Farms only uses US-grown hemp in making their premium CBD distillate. They invest in full panel testing on all their products. Check out their lab reports and notice the high levels of minor cannabinoids in their profiles. All products are below the legal limit for THC.