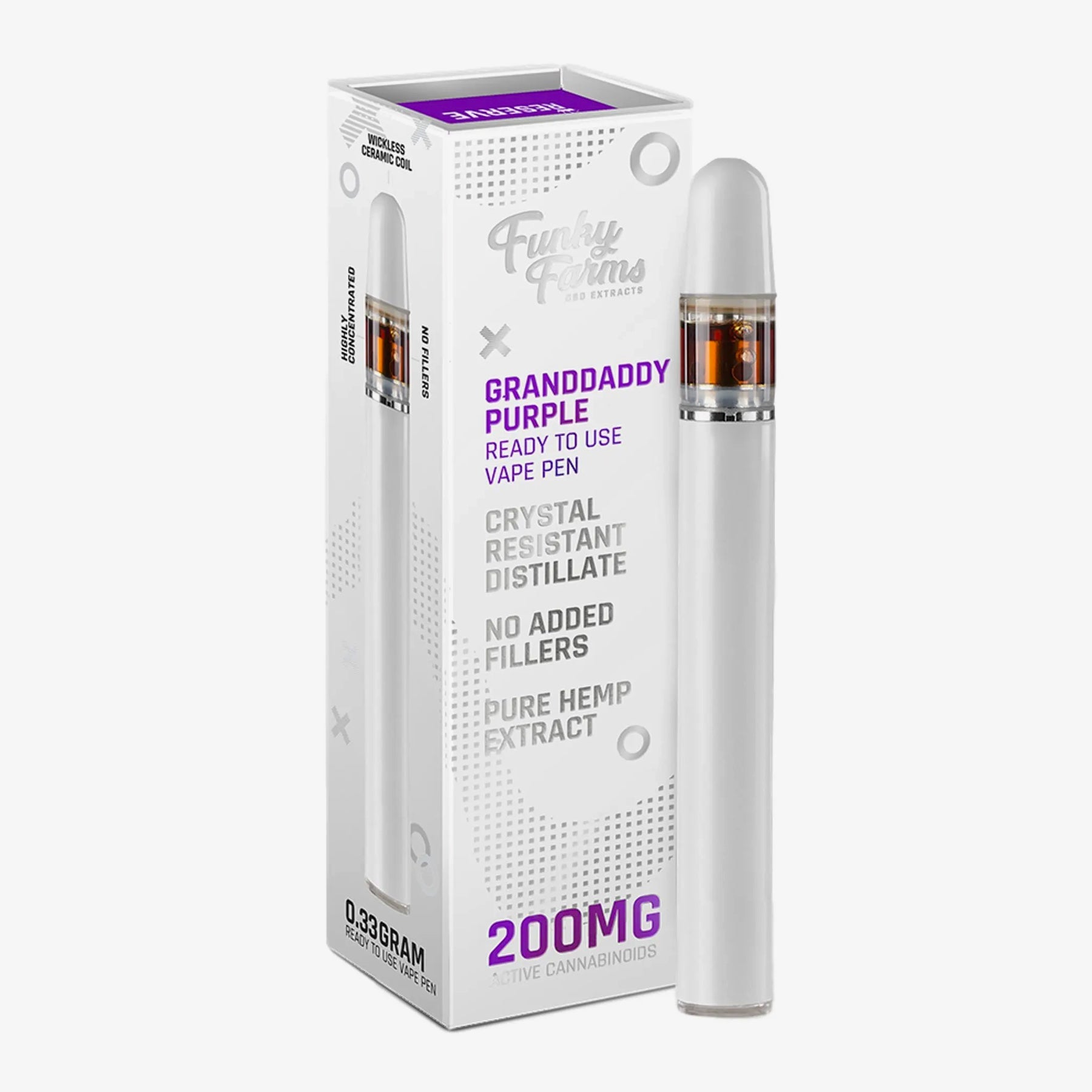 Funky Farms CBD Disposable Vape Pen - Grandaddy Purp
Funky Farms Granddaddy Purple profile is a powerful fusion of grape & berry essence mixed with floral, earthy undertones to give you a blissful experience any time you want.  Not like your Grandpappy's stash!

We use only US-grown hemp in making our premium CBD distillate. We invest in full panel testing on all our products. Check out our lab reports and notice the high levels of minor cannabinoids in our profiles. All products are below the legal limit for THC.