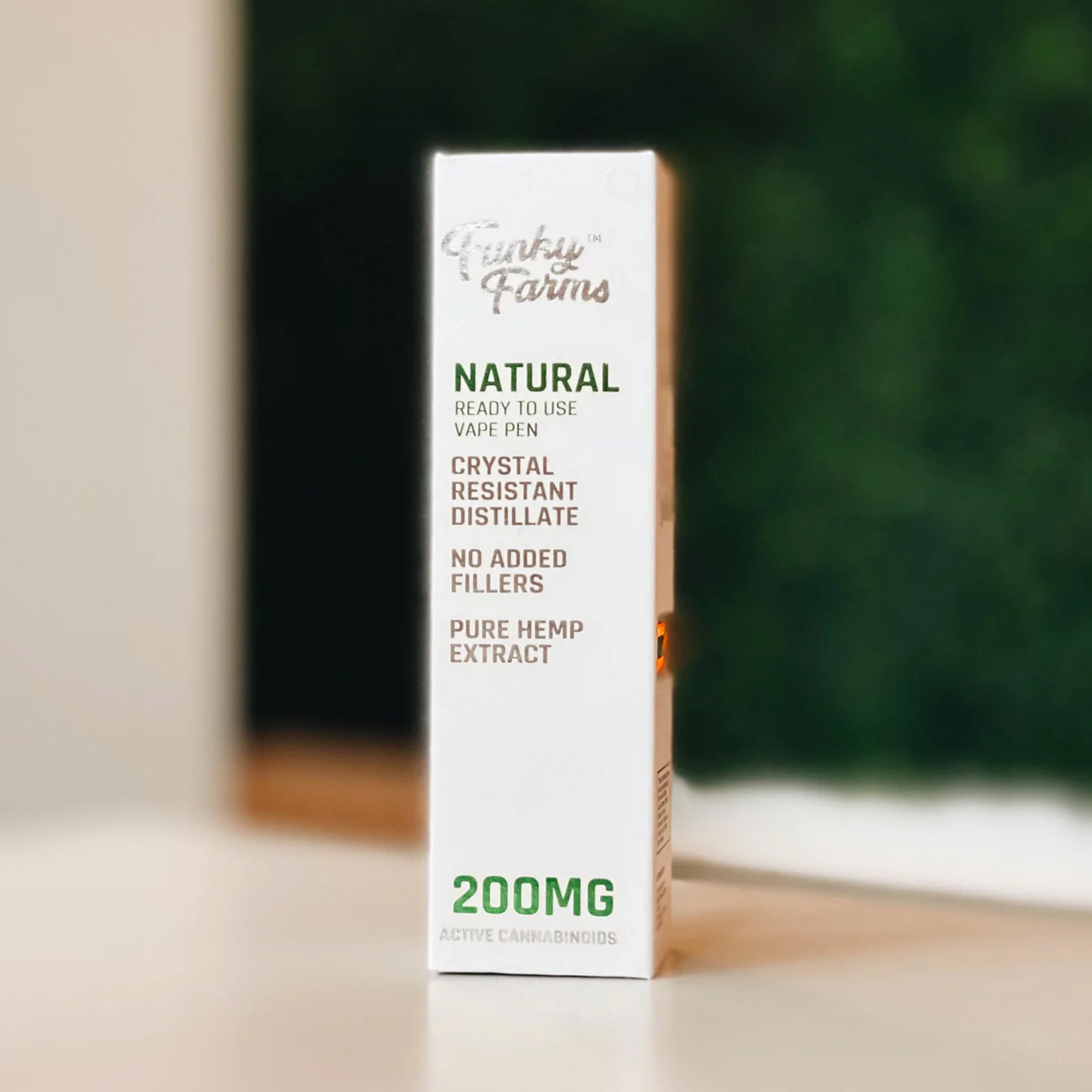 Funky Farms CBD Disposable Vape Pen - Natural
Funky FArms Natural Live Resin CBD profile gives an abundant aroma of the Hemp plant and follows with a smooth sweet natural flavor. This profile may give you that sensation of meditating in a hemp field, with creative open eyes. It's AU Naturel! 
We use only US-grown hemp in making our premium CBD distillate. We invest in full panel testing on all our products. Check out our lab reports and notice the high levels of minor cannabinoids in our profiles. All products are below the legal limit for THC.