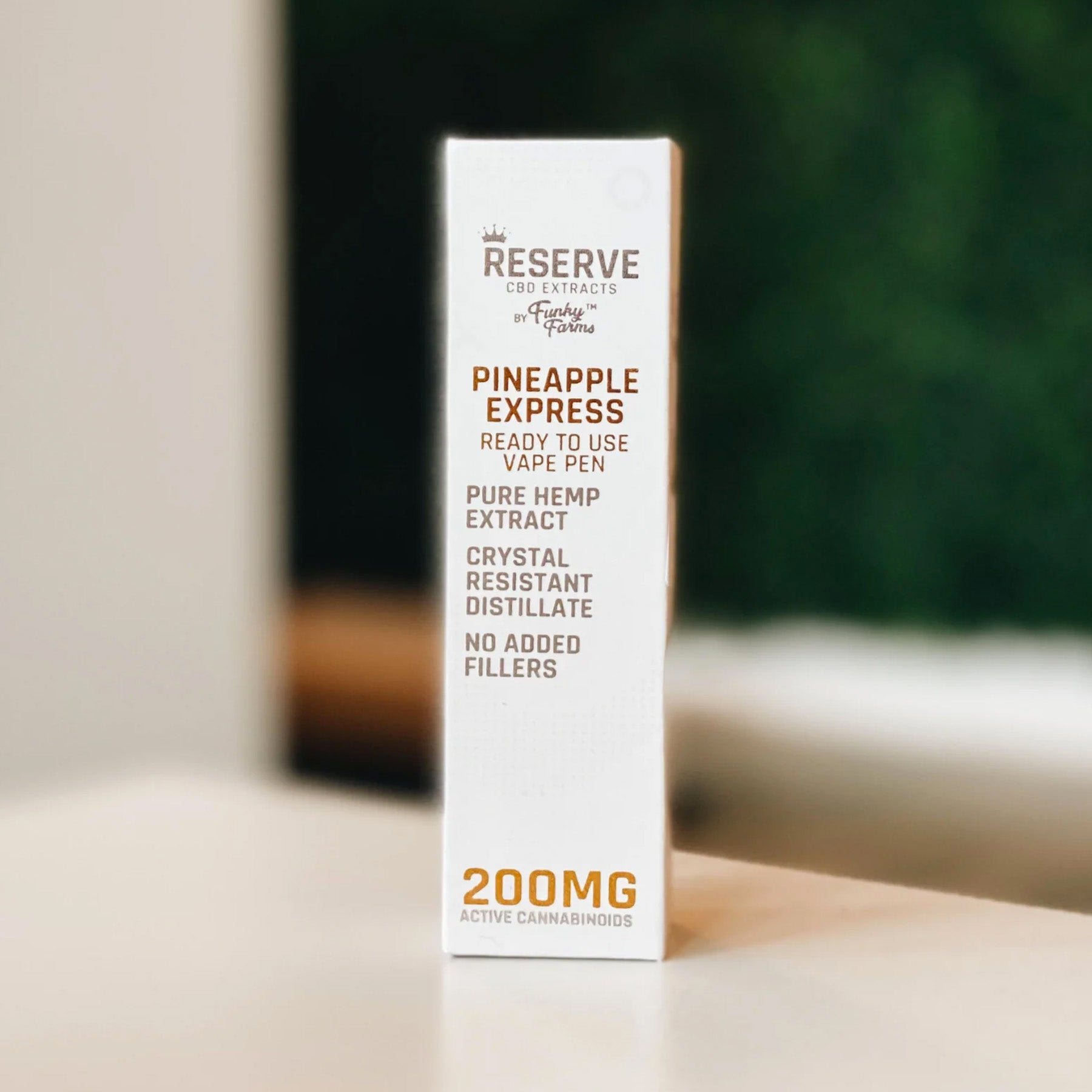 Funky Farms CBD Disposable Vape Pen - Pineapple Express
Funky Farms Pineapple Express profile is a perfect complement of tropical citrus and sweet woodsy notes, which gives an energizing uplift paired with a relaxing vibe. If you like the strain, you'll love this profile.
We use only US-grown hemp in making our premium CBD distillate. We invest in full panel testing on all our products. Check out our lab reports and notice the high levels of minor cannabinoids in our profiles. All products are below the legal limit for THC.