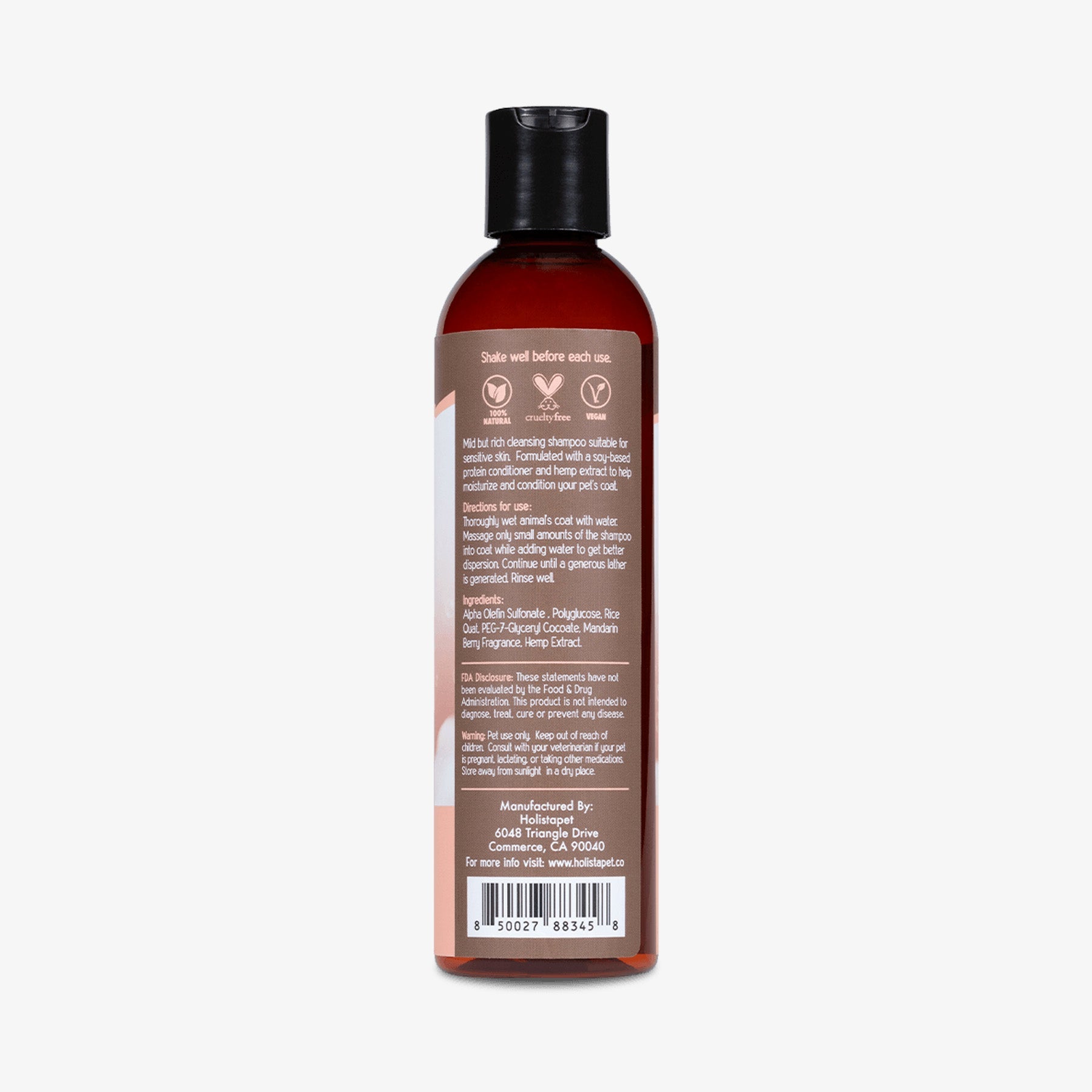 Hemp Shampoo For Dogs - 200mg - HolistaPet
Our Mandarin Berry scented HEMP Shampoo for Dogs is sure to make your dog's baths a nourishing experience. Mild but rich cleansing shampoo suitable for sensitive skin. Formulated with a soy-based protein conditioner and broad spectrum HEMP to help moisturize and condition your pet's coat.
Directions for use: Thoroughly wet animal's coat with water. Massage only small amounts of the shampoo into coat while adding water to get better dispersion. Continue until a generous lather is generated. Rinse well.
Ingredients: Alpha Olefin Sulfonate, Polyglucose, Rice Quat, PEG-7-Glyceryl Cocoate, Mandarin Berry Fragrance, Broad Spectrum HEMP Extract.
Broad Spectrum Hemp-infused shampoo
Suitable for all dog breeds
Suitable for sensitive skin
Mandarin Berry scent
Made in USA