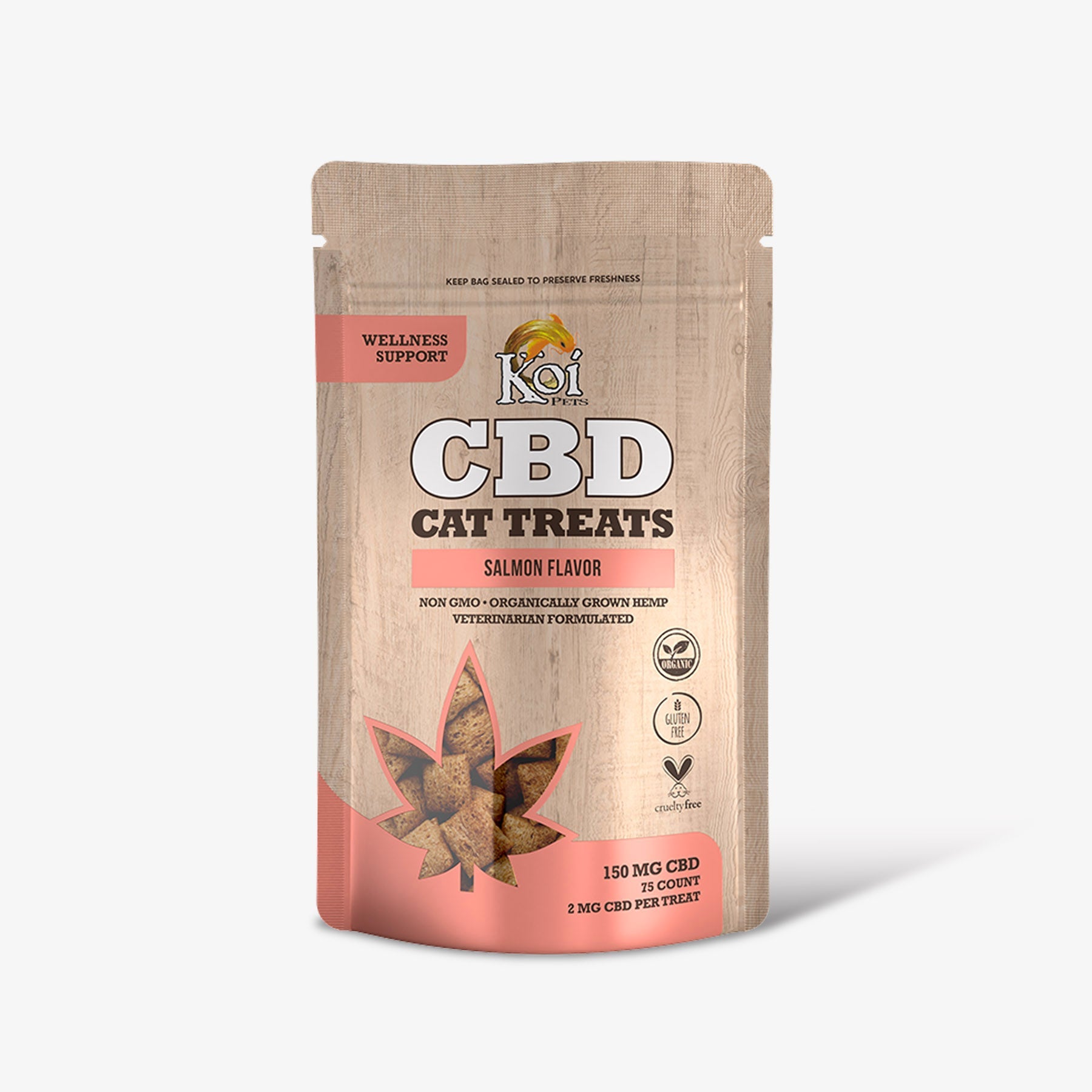 Koi CBD Cat Treats - 500mg
Help keep your cat healthy and happy. Koi Salmon-flavored CBD treats for cats are made with full-spectrum hemp CBD, salmon, chicken, and other natural ingredients that are sure to be a welcome delight. If you are looking for an easy and delicious way to provide your cat with the wellness benefits of CBD, you've come to the right place! Veterinarian formulated, these grain-free CBD cat treats are designed with your feline friend in mind.
Koi CBD cat treats are formulated without gluten, dairy, or artificial colors, flavors, and preservatives. Made with Full Spectrum hemp extract containing 2 mg CBD per treat, 150 mg CBD per bag. Veterinarian formulated with all-natural, non-GMO organic ingredients.