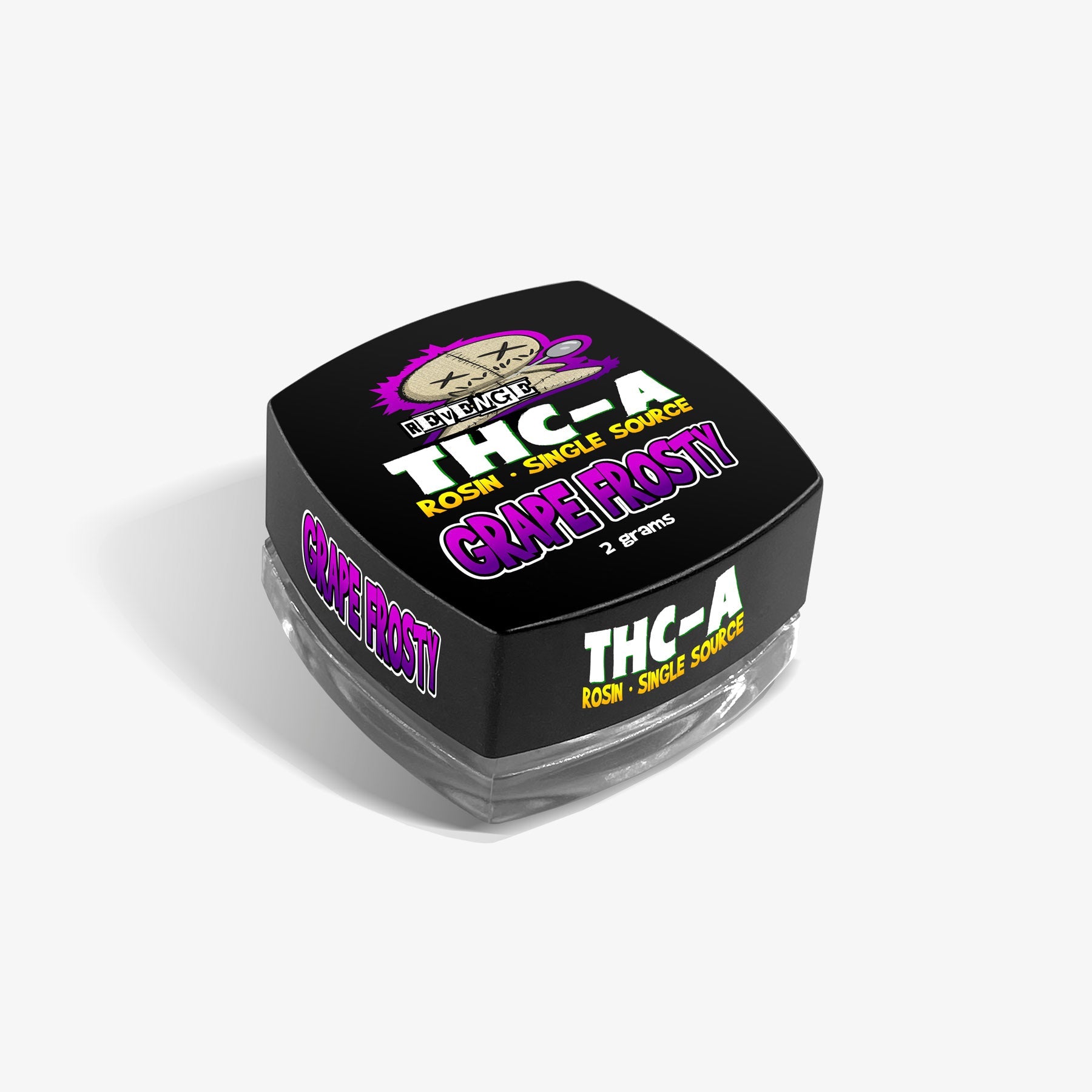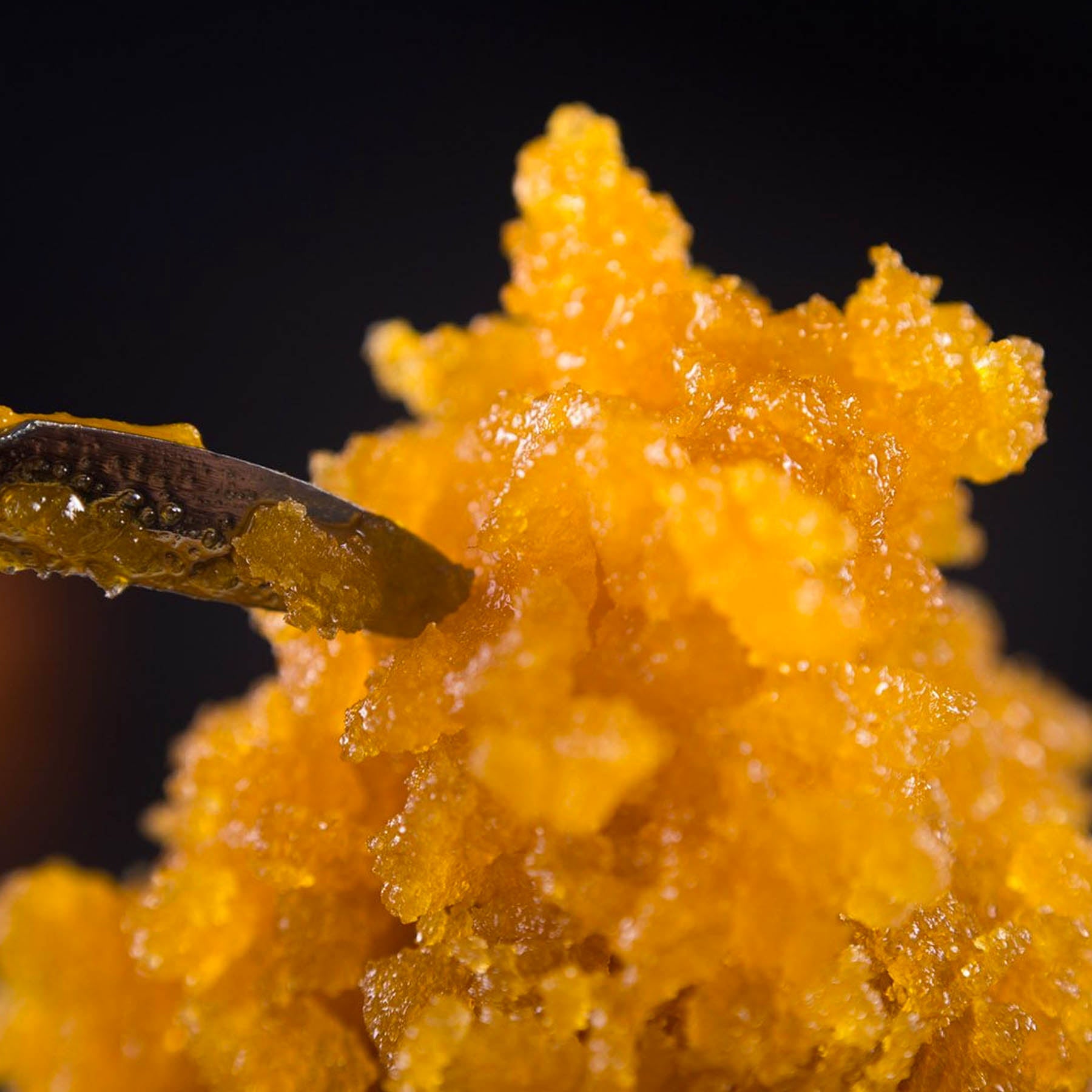 THC-A Rosin / Grape Frosty / 2g / Revenge
Revenge THCA single source rosin is perfect for dabbing, vaporizing, or topping flower bowls. With a THC-A content of 86.6%, this concentrate offers a powerful high that is perfect for both new and experienced users alike.
Grape Frosty is an indica-dominant hybrid weed strain made from a genetic cross between Grapefruit and ICE strains. This strain is 30% sativa and 70% indica. Grape Frosty is a potent and flavorful strain that has a spicy, fruity flavor and an herbal, gassy aroma. Bred by BackWoodz, Grape Frosty features flavors like earthy, floral, and kush. The dominant terpene of this strain is myrcene, which is known for its anti-inflammatory and sedative properties. Grape Frosty is a rare and exotic strain that delivers a potent and delicious experience. This strain is perfect for those who are looking for a strong, powerful high that will leave them feeling relaxed and happy.
Indica Hybrid

2g Glass Jar
86.6% Pure