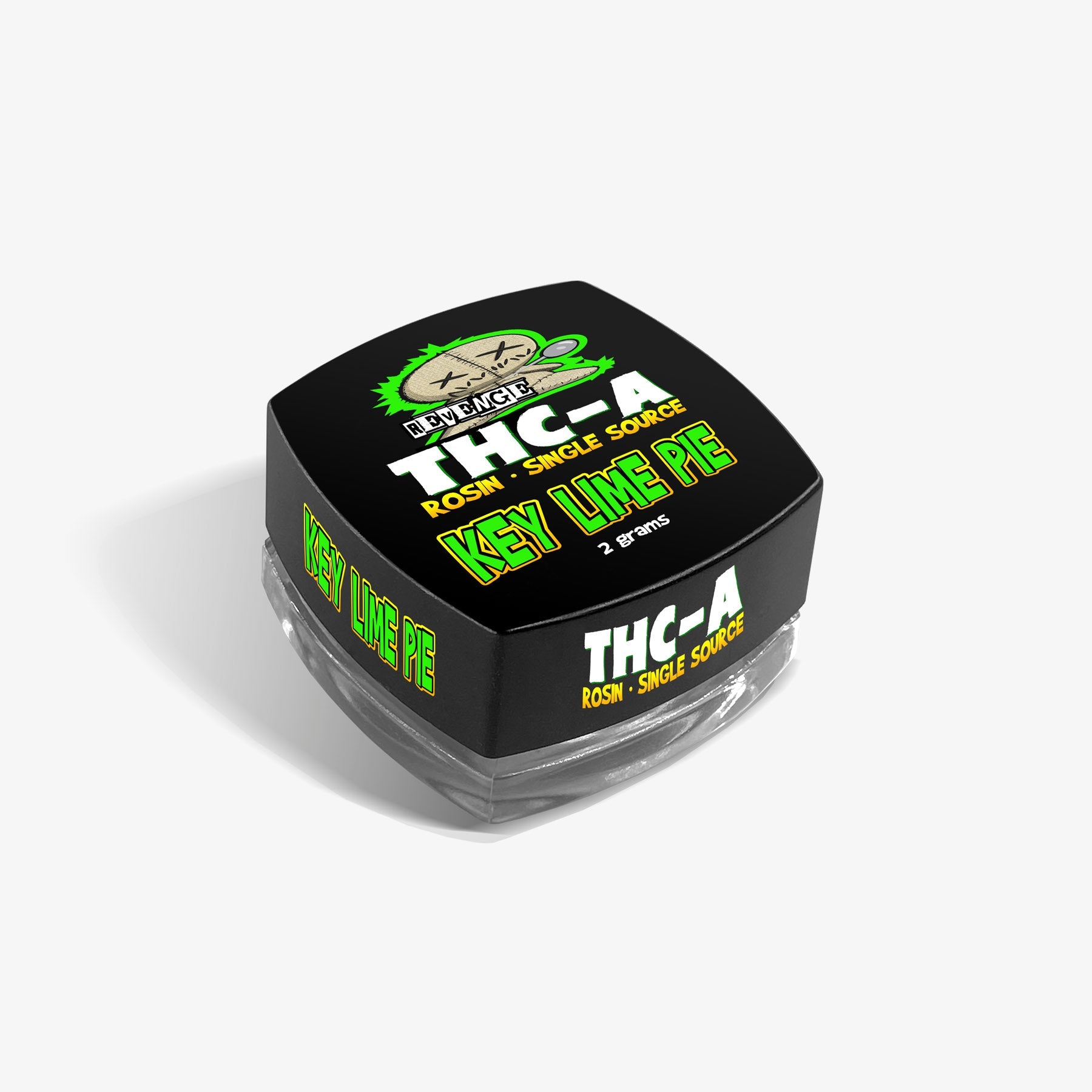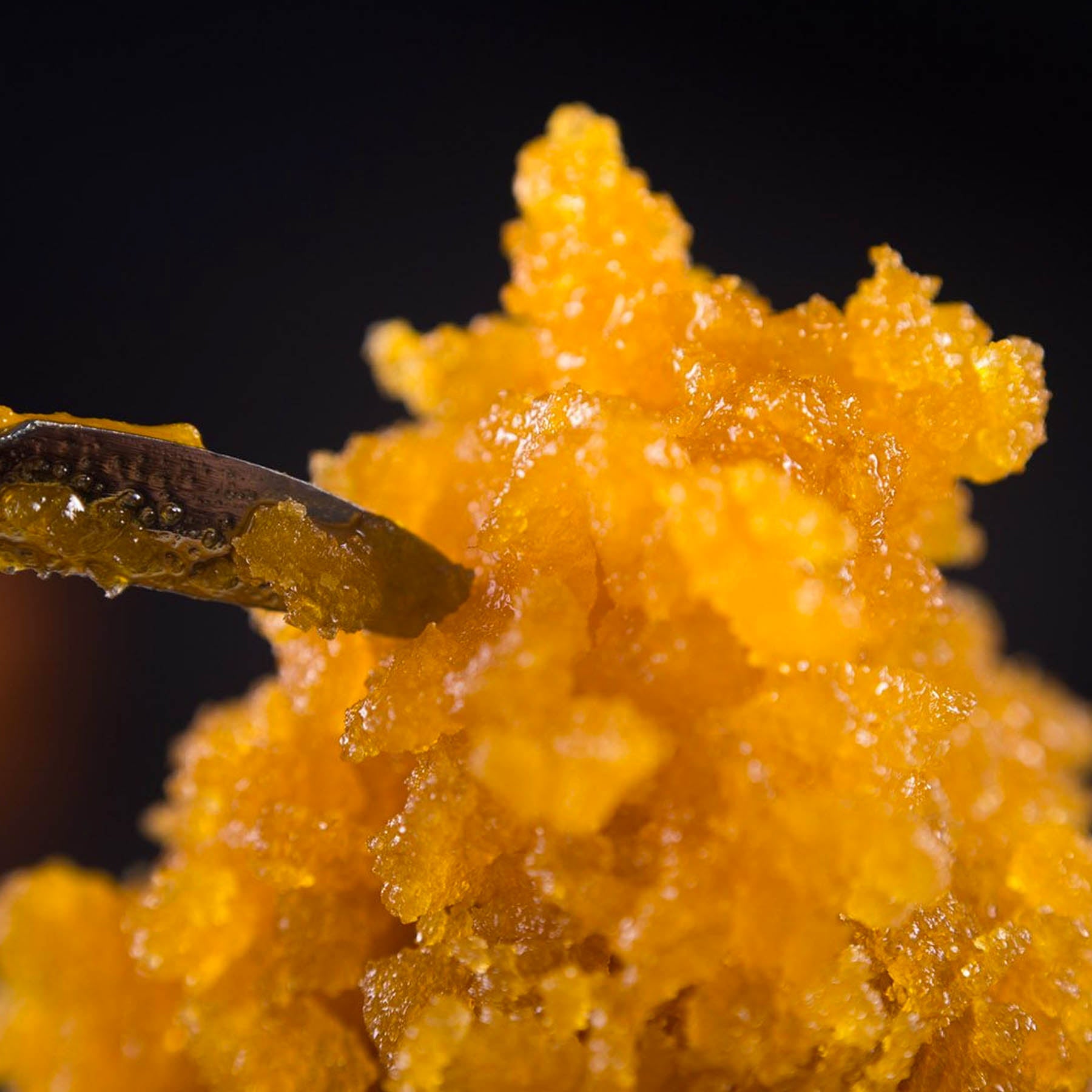 THC-A Rosin / Key Lime Pie / 2g / Revenge
Revenge THCA single source rosin is perfect for dabbing, vaporizing, or topping flower bowls. With a THC-A content of 86.6%, this concentrate offers a powerful high that is perfect for both new and experienced users alike.
Key Lime Pie, also known as "Key Lime Cookies" and "Key Lime GSC," is a hybrid marijuana strain and a phenotype of Girl Scout Cookies. This strain produces relaxing body effects that help to relieve chronic pain and insomnia. Key Lime Pie is beloved for its strong indica characteristics and heavy resin production. This strain features flavors of lime candy, mint, and spice. Upon exhale, you'll notice flavors that are earthy and chocolatey.

Hybrid

2g Glass Jar
86.6% Pure